With the start of the school year I've noticed my kiddo experiencing some of these automatic negative thoughts (aka ANTs): fortune-telling, mind-reading, all-or-nothing thinking blaming. This book is a helpful way to break the concept down for kids.
This thread has some great tidbits, including:
Ruminating/obsessing over something — even if it makes us unhappy! — can be a form of self-medication. Our brains do this as a subconscious way to get the dopamine flowing! Side note, ever wondered why some people paradoxically report *lower* anxiety when taking stimulant meds?
Just *knowing* what our brains are doing, and being able to perceive that as separate from our essential selves, helps *so much*. If I know my brain is doing X because my meds/coffee/exercise endorphins are fading, I have a huge advantage vs. letting the thought spiral swallow me whole.
No matter how much uninterrupted work time we have in our lives right now, we feel better when we use those precious minutes wisely. But what gets in the way of a productive day? What can we do when we feel like we're working frantically all day but never actually accomplishing anything?This post takes a look at five harbingers of unproductive work — and what we can do about them.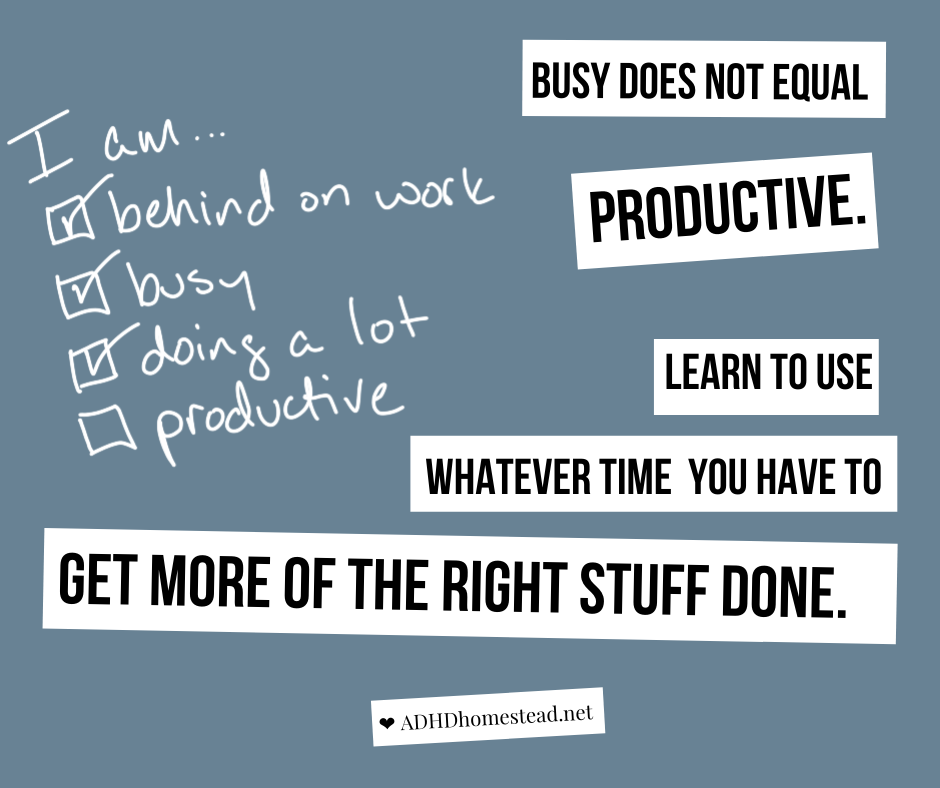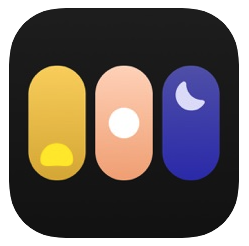 A friend recommended this meditation app to me and I really appreciate its simplicity. I've been trying to do some mindful breathing with the kiddo every day and he complains when the timer is up! The other day we sat down for a four-minute meditation during a time when I was really frustrated with him. His behavior was totally out of whack and I felt like I was talking to someone who wasn't even there. Halfway through the four minutes he says, "I'm hungry."
This was fascinating. I had never considered that maybe sometimes he's too in his head, bouncing around too much, and fails to check in with his body for signs of hunger, thirst, etc.
I mean, adults with ADHD have that problem all the time — it makes sense kids would, too. But I didn't expect a meditation app to help me teach him that.
Thanks to Liz at Healthy ADHD for sharing this in her weekly email (which is great and you should sign up for it).
This concept reminds me of my own blog post about using manipulatives to support accurate time perception. We ADHDers often struggle with the abstract-ness of time. Making it tangible and concrete helps A LOT.
Hey there! Are you enjoying The ADHD Homestead?

Here's the thing: I don't like ads. I don't want to sell your attention to an advertising service run by the world's biggest data mining company. I also value my integrity and my readers' trust above all, which means I accept very few sponsorships/partnerships.

So I'm asking for your support directly. For the cost of one coffee every month you can help keep this site unbiased and ad-free.

If you prefer a one-time contribution, you can send any amount via tinyCoffee (no account required) or Venmo.